Mitchell A. Stone, P.A. In The News
Legacy of Effective Criminal Defense Representation
Read more about our firm's news and television coverage, as well as articles and seminars Attorney Mitchell A. Stone has written and published. Our knowledge, legacy, and trusted counsel speaks to our high standards of client representation as well as our competency in our field.


JSO releases bodycam footage from Jacksonville protests in May. Read more here.

Prosecutor: No 'ultimatum' given to Sheriff Daniels. Read more here.

Mitch Stone leading state criminal defense attorney association. Read more here.

Charges dropped against 48 arrested in 1st weekend of Jacksonville protests. Read more here.

Public defender: State Attorney's Office reviewing protest videos to determine whether to drop charges. Read more here.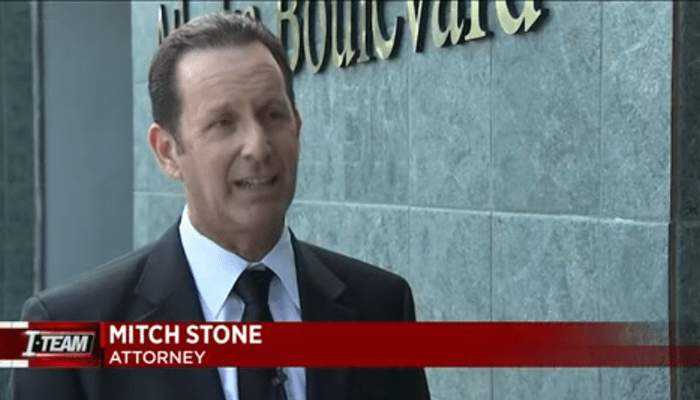 Coronavirus: Social distancing is hard when you're booked in the Jacksonville jail. Read more here.

Community members concerned about jury that decided former Kingsland police officer's fate. Read more here.

How Legalizing Hemp Accidentally Helped Marijuana Suspects. Read more here.

Attorney Mitchell Stone defends client Jason Cory, SharedLabs' founder and former CEO, in Embezzlement case, which is now under FBI investigation. Read more here.

Claims Against Cruisers, Workers Didn't Spit in Food. Read more here.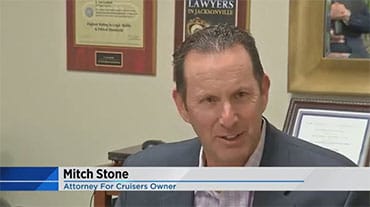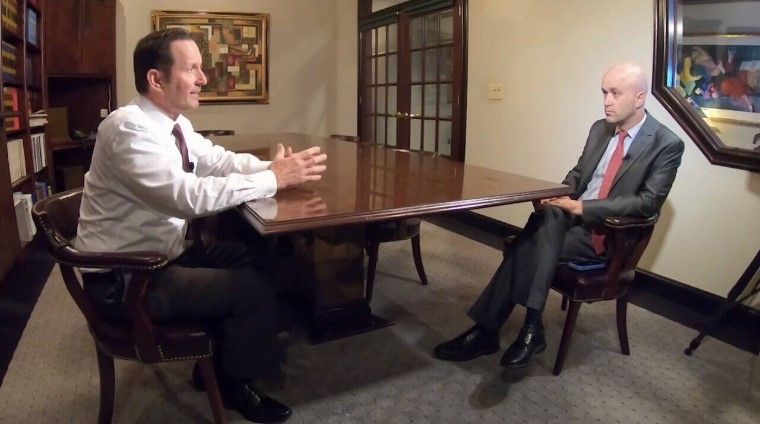 At least 12 crashes involving JSO cruisers reported in 2019
KELLY MATHIS APPEAL. OCTOBER 17, 2016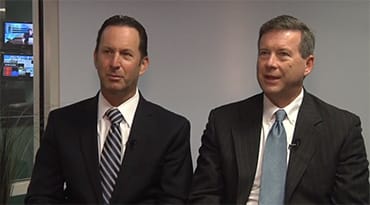 TAX FRAUD AND BOOTLEGGING CHARGES DROPPED AGAINST JACKSONVILLE BUSINESSMAN. MAY 15, 2014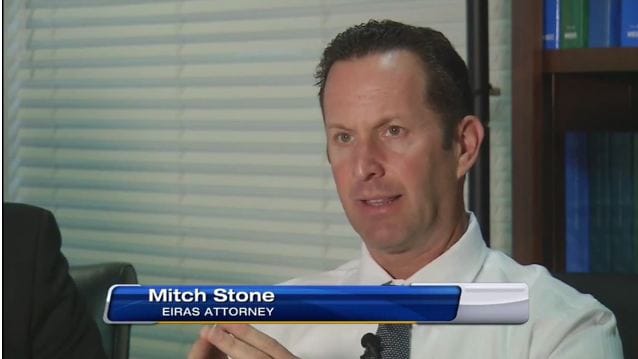 ATTEMPTED MURDER CONVICTION THROWN OUT. VIEW THE NEWS STORY BELOW. MAY 14, 2014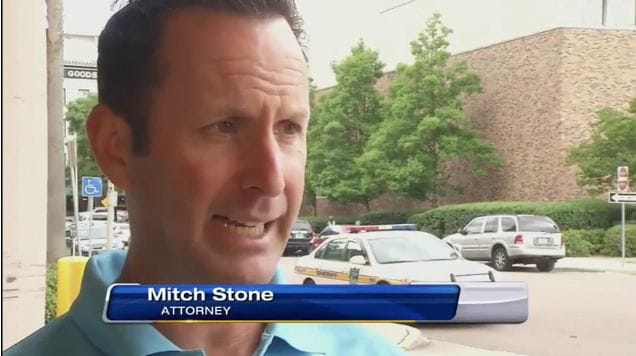 Watch the Latest News Coverage Regarding the Regulation of Florida's Internet Cafes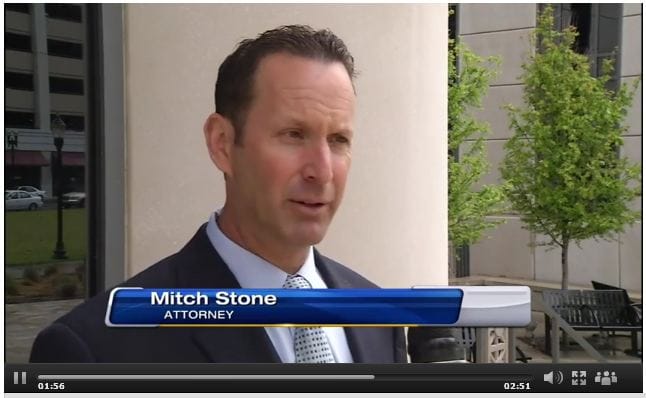 ​
See the Coverage at News4Jax.com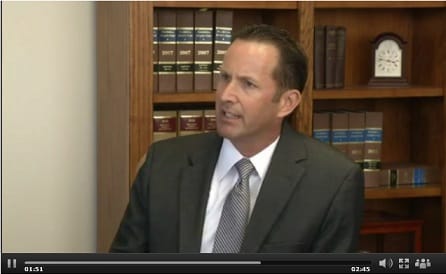 ​
Mitchell A. Stone, P.A., Interviewed on Action News Jax Regarding Intoxilyzer 8000 Software Challenge

Twists and Turns in Federal Honey Case Lead to Judge's Rebuke of Prosecution, Dismissal of Charges.
Mitchell Stone Currently Represents Attorney Kelly Mathis in the Allied Veterans Internet Cafe Case.

Prosecutor dismisses gambling charges against Mitchell Stone's client Kelly Mathis
St. Augustine Attorney Sentenced to 2 Years After Stealing $100k From 3 Clients
Kelly Mathis Appeal. October 17, 2016

Accused 'Mastermind' of Internet Cafe Scheme Says He'll Have Trial

View Some of the Regional and National Coverage:
Huffington Post / AP
Associated Press Story
The Washington Post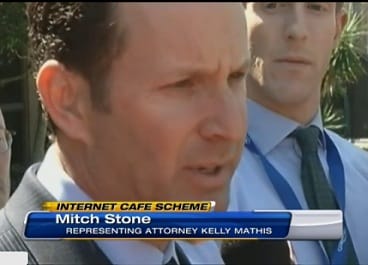 ​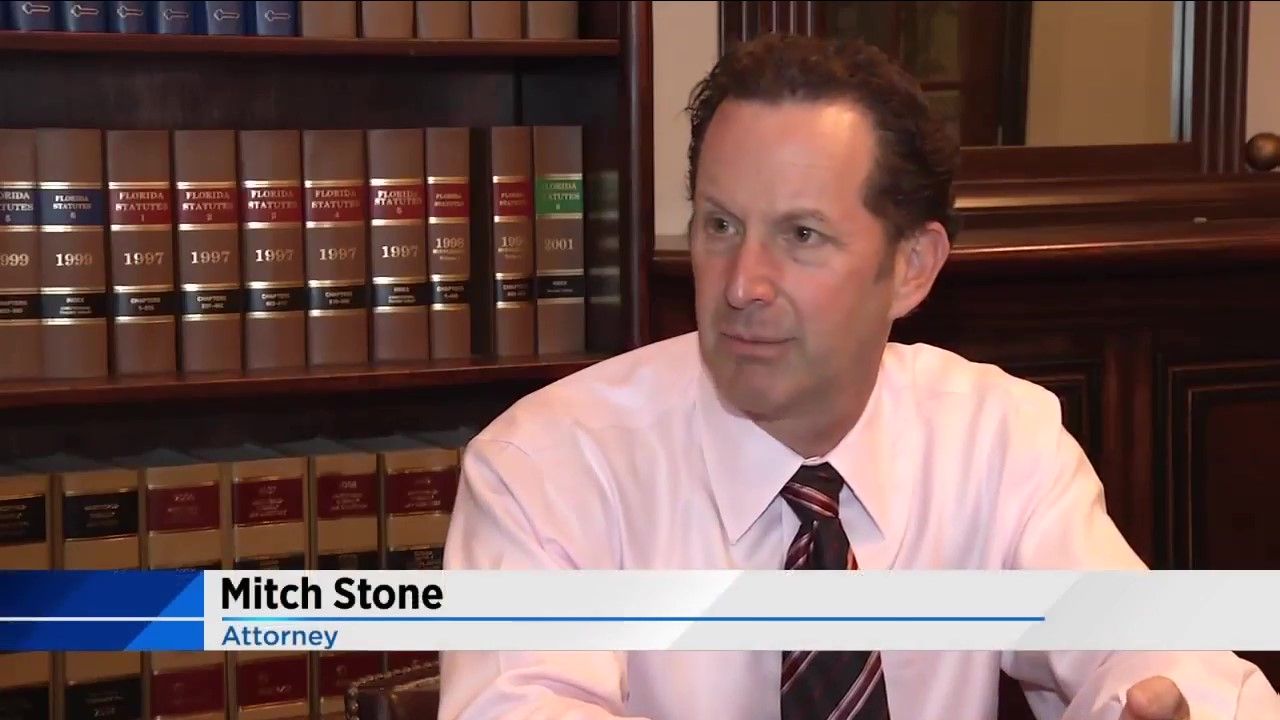 ​
Attorney Mitchell Stone is a featured author in a New Aspatore Law Book.
​
Property Crimes Defense Strategies:
Leading Lawyer on Adapting to Recent Trends, Working with Law Enforcement, and Preparing a Solid Defense (Inside the Minds)
Criminal Defense Attorney Mitchell Stone is often a featured author in Florida Defender Magazine.
Some recent publications include the following: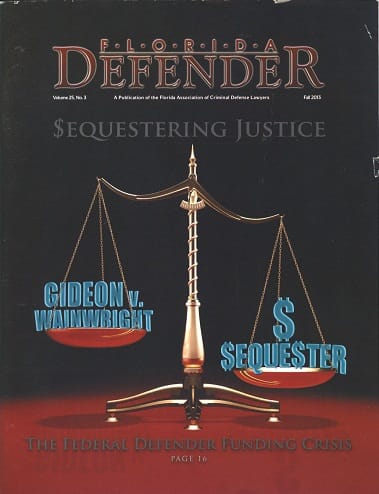 ​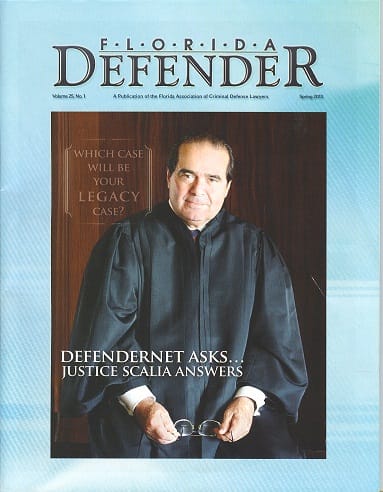 ​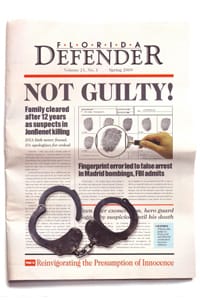 ​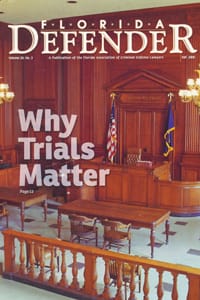 ​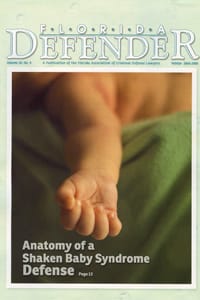 ​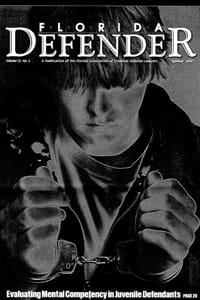 ​
Mitch Stone selected editor of Florida Defender Magazine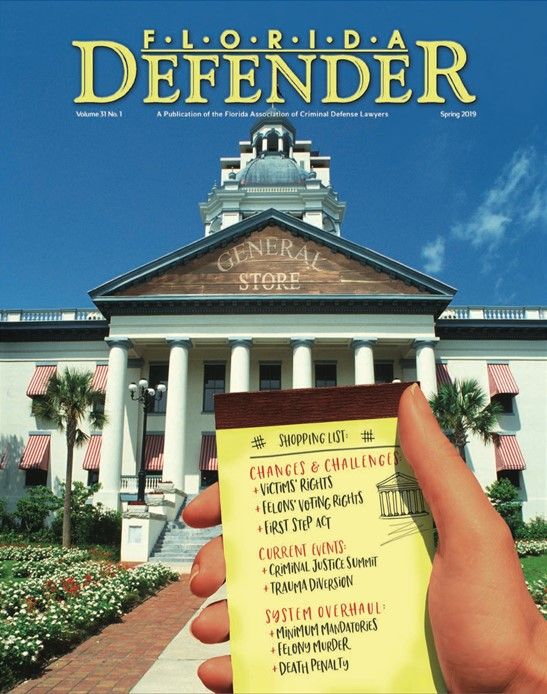 ​
Attorney Mitchell A. Stone is a leader in his field and both organizes and instructs at criminal defense seminars throughout Florida.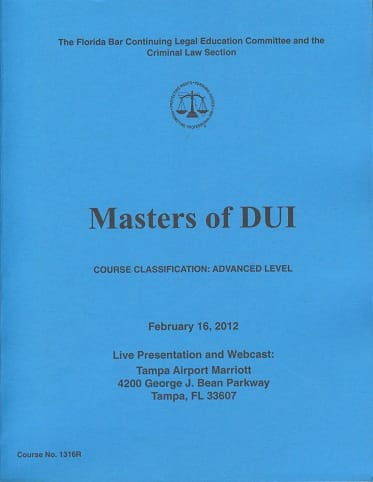 ​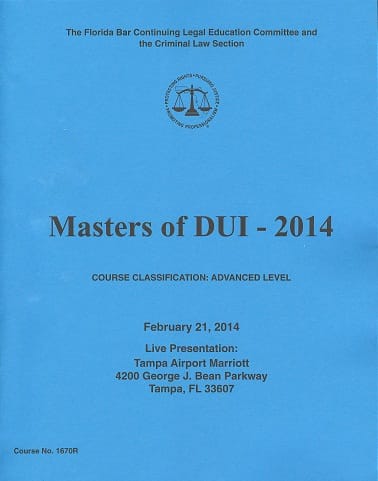 ​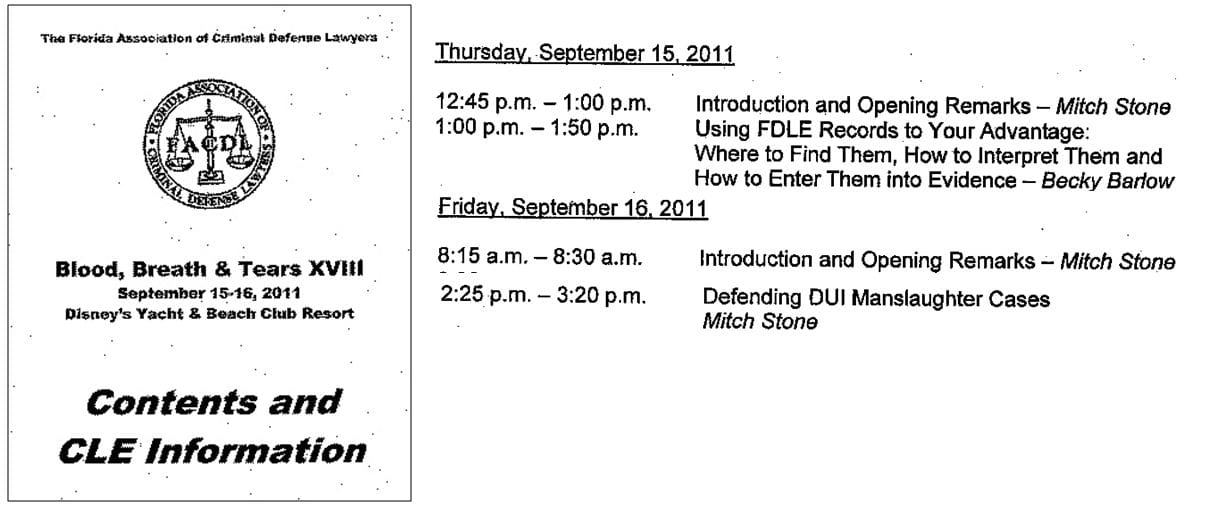 ​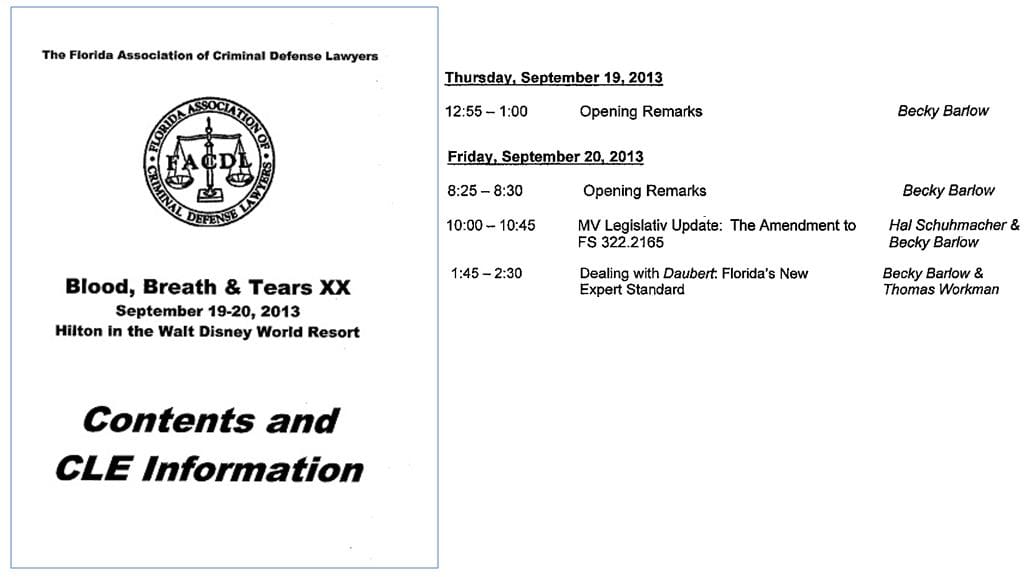 ​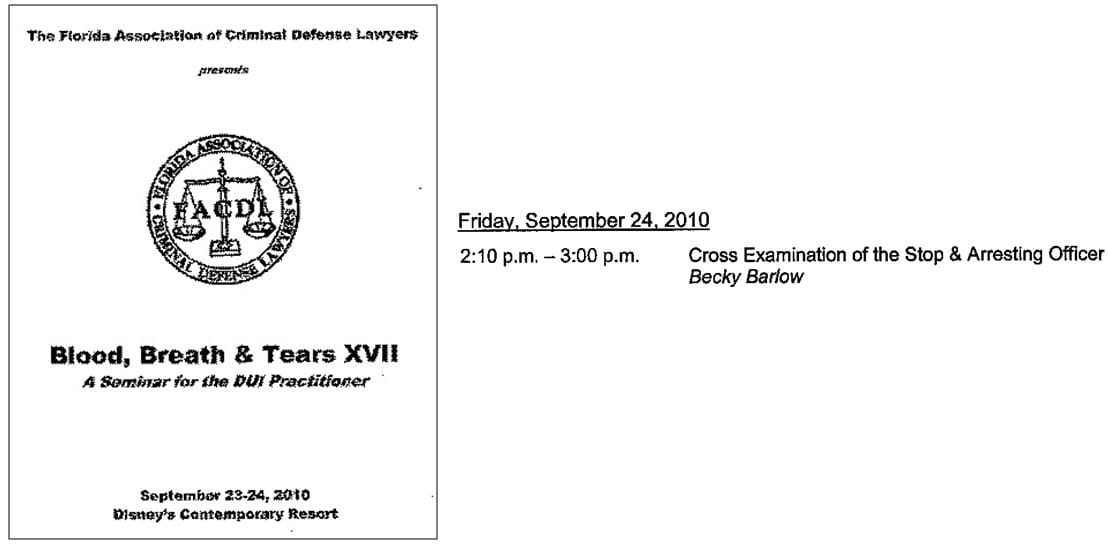 ​
Bullcoming!
Mitchell Stone gets Charges Dismissed for a Man Accused of Mortgage Fraud and Money laundering.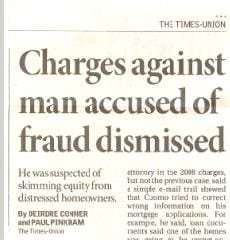 ​
​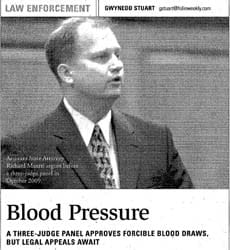 ​
​
Mitch Stone chosen as one of Florida Legal Elite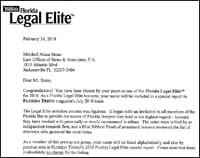 ​
​
Mitch Stone named Best Lawyers in Northeast Florida 2019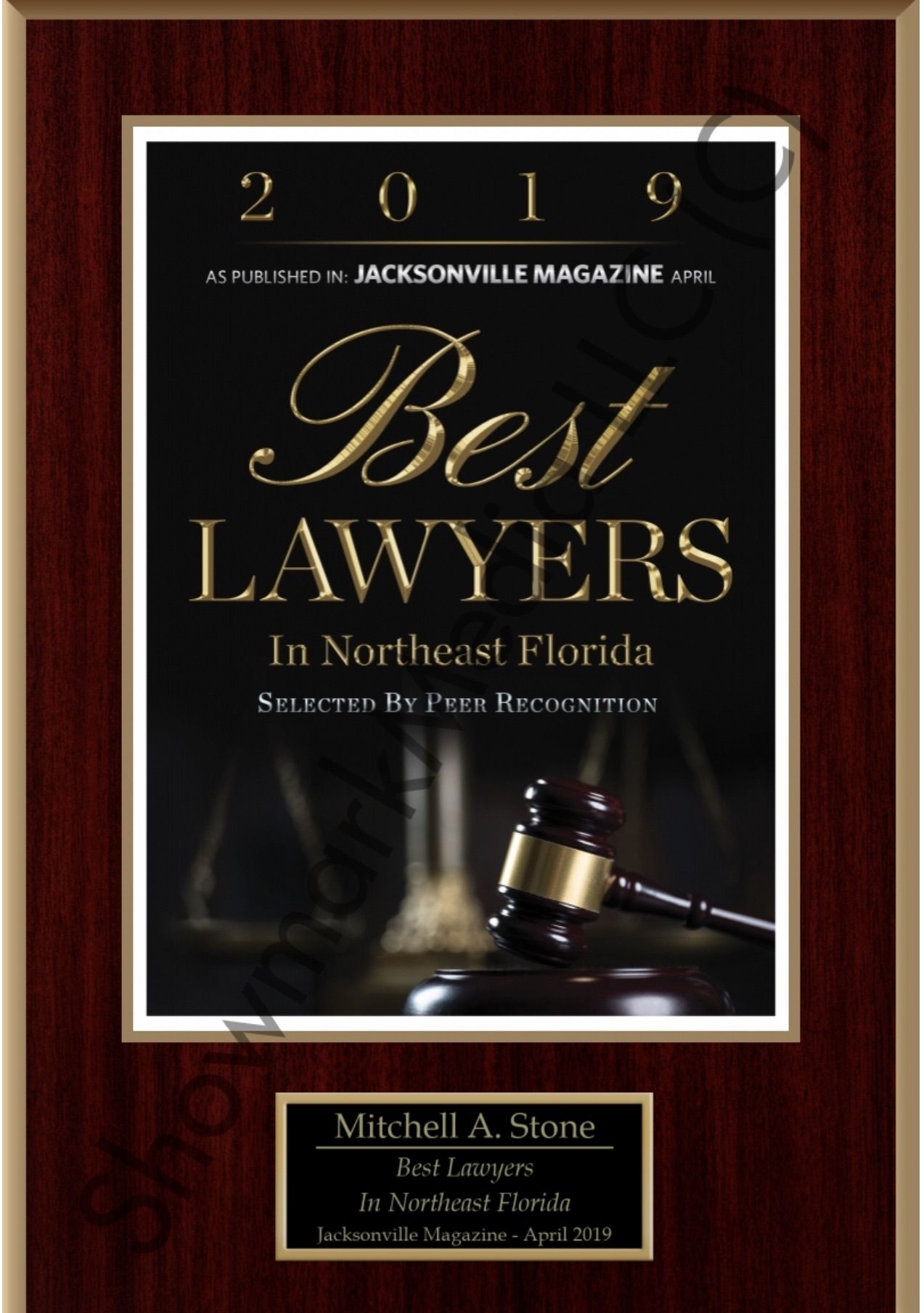 ​​
Mitch Stone has been published in the Florida Defender Magazine on numerous occasions. See the list of published articles below:

DUI Notes: 3 Things You Should Know About (Winter 2006)
DUI Notes: An Achiever's Guide to Law Enforcement Jurisdiction in Florida (Fall 2008)
DUI Notes: Cowboy Kikker or Candy Bar… Read the Label Winter (2008-2009)
DUI Notes: Boating Under the Influence (Fall 2009)
DUI Notes: Oh, Brother What Will They Think of Next (Spring 2009)
DUI Notes: DMV Fought the Law and the Law Won Or Can I get some BTUs (Summer 2009)
DUI Notes: Nothing to Sneeze At (Winter 2009)
DUI Notes: Working' with Workman (Fall 2010)
DUI Notes: Who Said Hearsay was Admissible? (Spring 2010)
DUI Notes: Guilt by Implication –Implying More than Consent (Summer 2010)
DUI Notes: DUI MURDER A Matter of Prosecutorial Discretion (Winter 2010)
DUI Notes: Bullcoming! (Fall 2011)
DUI Notes: You're Putting Me ON, Right? (Spring 2011)
DUI Notes: Affirmative DUI Defenses that Might Just Work (Summer 2011)
DUI Notes: Is He Really Permitted to Ask You to Blow? (Winter 2011)
DUI Notes: ONE AND DONE? Maybe Not. (Fall 2012)
DUI Notes: It's Not a Cinderella Story (Spring 2012)
DUI Notes: An Unintended Consequence (Summer 2012)
DUI Notes: A Case for Accident Reconstruction Experts (Winter 2012)
DUI Notes: Ch-Ch-Cha –Changes… Recent Changes to laws concerning DMV Suspensions (Fall 2013)
DUI Notes: What Difference Does a Hole Make? (Spring 2013)
DUI Notes: The End of an Error (Summer 2013)
DUI Notes: Cause and Rehabilitation in DUI Trials (Winter 2013)
DUI Notes: Pop Stars Get Popped (Spring 2014)
DUI Notes: The End of DUI Defense? Maybe, But Not So Fast (Summer 2014)
F WORDS: Get Your Federally Incarcerated Client an Amendment 782 Sentence Reduction Now! Well, Sort of… (Spring 2015)
F Words: Did He Just Use the F Word in Front of the Jury? (Summer 2015)
The Fantasy About Fantasy Games in Florida (Winter 2015)
F Words: Do You Have the Right to Remain Silent? (Fall 2016)
F Words: DO you Have a Dog in This Fight (Summer 2016)
F words: Fact is Sometimes Stranger Than Fiction (Winter 2016)
F Words: Defending a Case of Criminal Legal Malpractice (Summer 2017)
F Words: Follow the Bitcoin.. or Track Me If You Can (Winter 2017-2018)
Who Are We? William "Bill" Sheppard, Esq. (Spring 2018)
Call our Jacksonville criminal defense lawyer at (904) 263-5005 or contact the firm online to schedule a complimentary case consultation.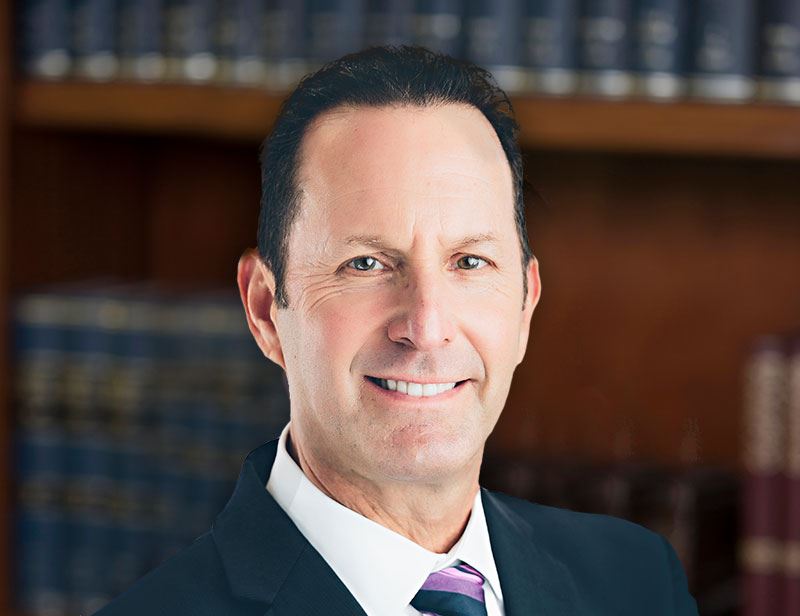 WE WANT THE BEST RESULTS FOR OUR CLIENTS

Mitch has all of my appreciation for his hard work and headstrong attitude. - Past Client

Great attorney, great man! - Jeremy

You guys are the best! - Former Client

He has the trial skills that are admired by fellow defense attorneys, prosecutors, and the judges. - Endorsed by: Attorney D. Wolf

Mitch is a stellar attorney. - Endorsed by: Attorney E. Wilcox
Not Guilty of All Charges Social Security Fraud

Motions Granted - Charges Dismissed Federal Bank Fraud

Not Guilty of All Charges Federal Firearms

Not Guilty of All Charges Federal Drug Trafficking Conspiracy

All Charges Dismissed Child Pornography

Not Guilty DUI Manslaughter

Stand Your Ground Immunity Granted Attempted Murder

Causation Challenged - Charges Dismissed DUI Manslaughter

Liquor Distributor Exonerated Modern Day Bootlegging

Alleged Legal Mastermind Exonerated RICO Gambling Conspiracy